Alpha & Omega Home is dedicated to service, to God, our residents, and our community.

Christian Life Renewal Center

New Items Arriving Weekly

Phase 2-4:

Transition Program

Phase 1: 

 Christian Based Treatment Facility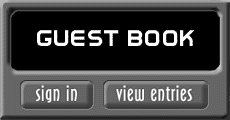 This page was last updated: September 27, 2016
Gospel Sing

An Evening of

Praise & Worship

The ​PITTMAN GIRLS

Saturday, October 1st

6:00pm at

WWPWC

Office: (252) 568-3400

Fax: (252) 568-3400

Mobile: (910) 271-4838

email:alphaomegahome@live.com

PO Box 709

2081 NC Hway 241

Pink Hill, NC  28572

Celebrate Recovery at Rose Hill

Steak Plate Benefit

Thursday Sept. 29th 5pm

ONLY $10 

Eat IN or TAKE OUT

Steak, Baked Potato, Green Beans, and a Roll

Call (252) 568-3400

to reserve your plate!

Celebrate Recovery at UMC/Rose Hill

Every Thursday

at 6 p.m.

Christian based help for people with

addictions/hang ups