Alpha & Omega Home is dedicated to service, to God, our residents, and our community.

Christian Life Renewal Center

and Transitional Housing

PO Box 709

2081 hwy 241

Pink Hill NC 28572

An Outreach Ministry of Whosoever Will Praise and Worship Center

Whosoever Will Praise and Worship Center

Phase 1: 

 Christian Based Treatment Facility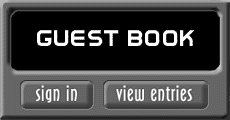 This page was last updated: November 3, 2015
Saturday 

November 7th

6pm

Safe Haven

A&O Yards

Landscaping

Lawn Care 

Pressure Washing

Call for an estimate

910-271-4838

864-684-7427

Colossians 3:17 And whatsoever you do in word or deed, do all in the name of the Lord Jesus, giving thanks to God the Father by Him

Turkey Shoot starts Friday Nov. 6th at 6:30 pm.   Come and join us!