Alpha & Omega Home is dedicated to service, to God, our residents, and our community.

PO Box 709

2081 NC Hwy 241

Pink Hill NC 28572

Christian Life Renewal Center

New Items Arriving Weekly

Phase 2-4:

Transition Program

Phase 1: 

 Christian Based Treatment Facility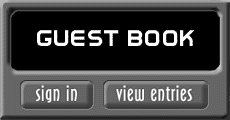 This page was last updated: August 29, 2016
Gospel Sing

An Evening of

Praise & Worship

AT HIS THRONE

SAT. Sept 3, 2016

6:00pm at

WWPWC

Office: (252) 568-3400

Fax: (252) 568-3400

Mobile: (910) 271-4838

email:alphaomegahome@live.com

Celebrate Recovery at Rose Hill

Steak Plate Benefit

Thursday Sept. 29th 5pm

ONLY $10 

Eat IN or TAKE OUT

Steak, Baked Potato, Green Beans, and a Roll

Celebrate Recovery at UMC/Rose Hill

Every Thursday

at 6 p.m.

Christian based help for people with

addictions/hang ups


12 Noon - Until

Whosoever Will Praise

 & Worship Center

2081 NC Hwy 241, Pink Hill, NC

Proceeds benefit the

ALPHA & OMEGA HOME