Alpha & Omega Home is dedicated to service, to God, our residents, and our community.

Whosoever Will Praise & Worship Center

"You Are Invited to Share in God's Love"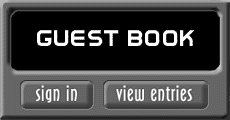 This page was last updated: March 4, 2019
Gospel Sing

An evening of praise & worship

At His Throne

Saturday April 6th 6pm

*****

Office: (252) 568-3400

Fax: (252) 568-3400

Mobile: (910) 271-4838

email:alphaomegahome@live.com

PO Box 709

2081 Hwy 241

Pink Hill, NC  28572

WE BELIEVE...

The Bible is God's word to us. It is the supreme source of truth for Christian beliefs and living.  Because God inspires it, it is the truth without any mixture of error.

GOD is the creator and ruler of the universe.  He has eternally existed in three personalities:  the Father, the Son and the Holy Spirit.  These three are equal and are one God.

JESUS is the Son of God. Jesus lived a sinless human life and offered himself as the perfect sacrifice for the sins of all people by dying on the cross.  He rose from the dead after three days to demonstrate his power over sin and death.  He ascended to Heaven and will return again to earth to reign as King of Kings and Lord of Lords.

SALVATION is God's free gift to us but we must accept it.  We can never make up for sin by self-improvement or good works.  Only by trusting Jesus as God's offer of forgiveness can anyone be saved from sin's penalty.

THE HOLY SPIRIT is co-equal with the father and Son of God.  He is present in the world to make men aware of their need for Jesus.  He provides the Christian with power for living, understanding spiritual truth and guidance in doing what is Holy.

ETERNAL LIFE is our reward for trusting Jesus as our Savior.  We will either exist eternally separated from God by sin or eternally with God through forgiveness and salvation.